A decent update!
The Hadrians Walk update has to wait a bit longer, but if this isn't a good update for this blog then I don't know what is.
The thing is, I've been filling up my time with lots of stuff. Watching
Avatar the last airbender
after the Gomiso spam of
Dan and Lee
convinced me to start watching it. I've been to The Hague to visit a friend and trying to take a snapshot of one of our future governmental leaders (well..when they finally finish squabling), I'll show those pics in a later post.
More importantly I've been busy on quite a big warhammer 40k project. Next to painting 2 more
gargoyles
in a fraction of the time I took earlier, I've been busy painting and building a Trygon. I know, the name says nothing. Therefor I present:
The tail: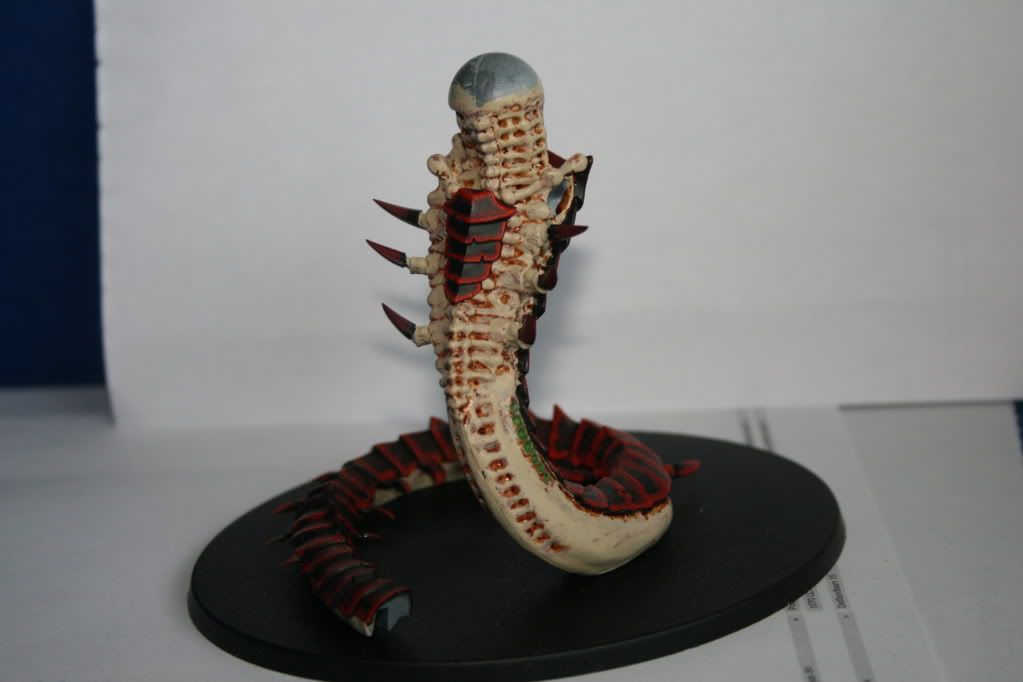 Torso with 2 heads: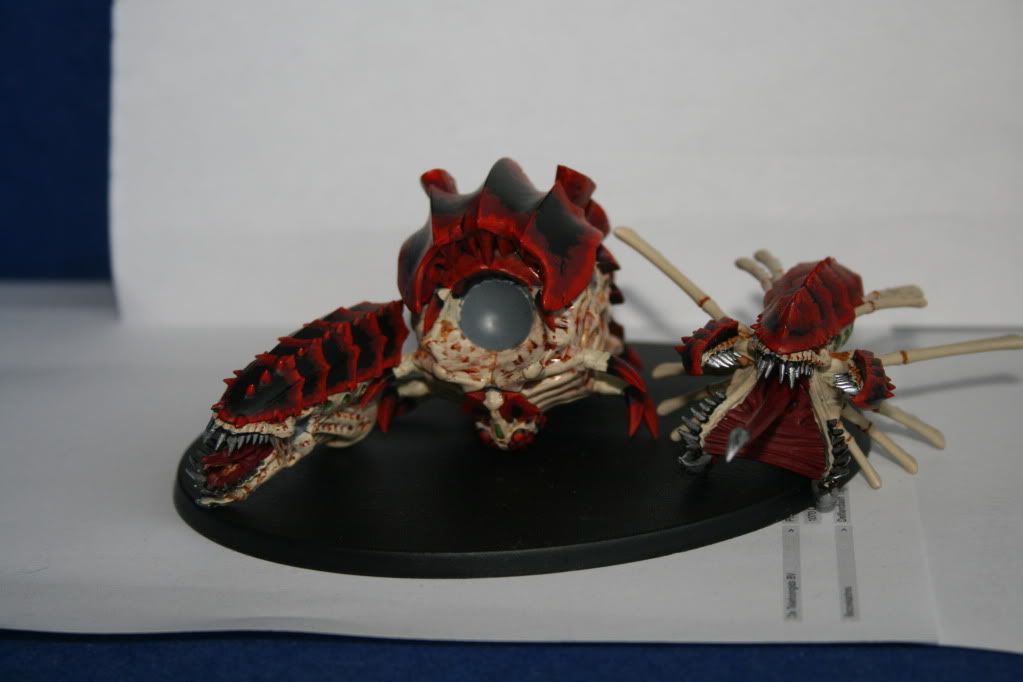 1 of the heads (Mawloc for those in know)
Torso with Trygon head: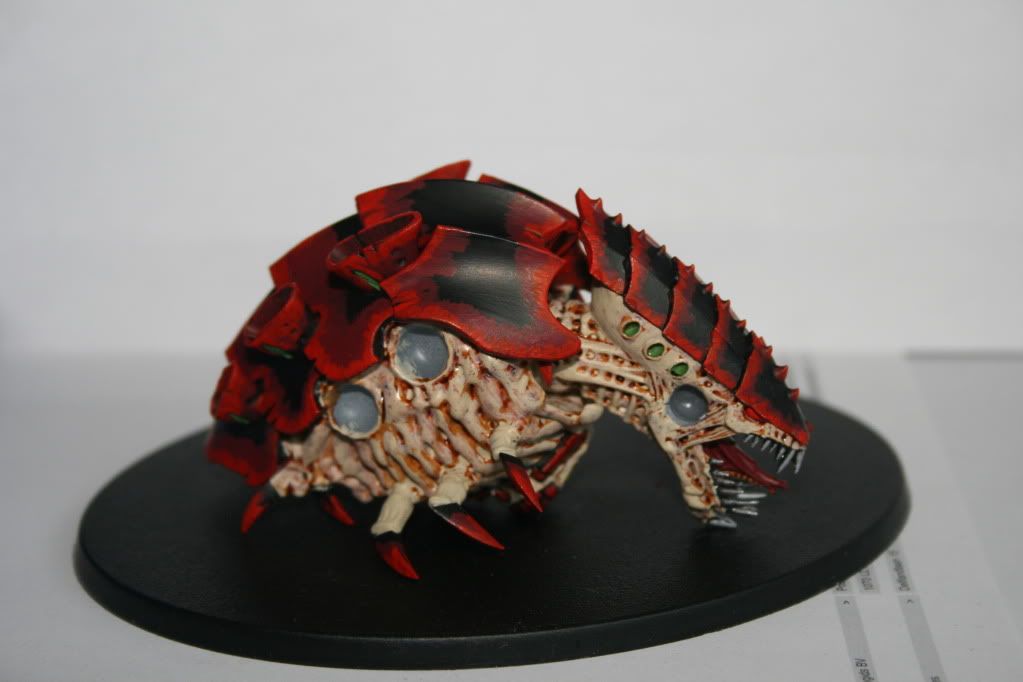 While typing up this post I've glued tail and torso which makes it stand almost 6" high, dwarfing practically everything else in my army. I hope to have the entire módel finished by the end of next week. The base is a project in itself, I'll try and get the plans for those around, they should be really worthwile.