The leaper on the rock
I think this one 'rocks'.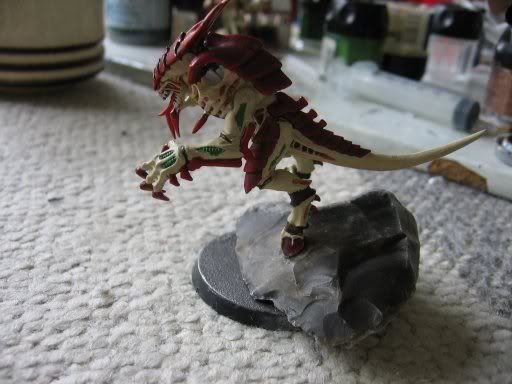 No fancy green stuffing just good old nature. I haven't put any talons on because I haven't seen the new codex yet so I don't know which biomorphs I have to stick on to put the warrior up to stats.