Venom Cannon Warrior
Warpshadow's people are having some reallife interferences, but I bet the contest will begin somewhere between now and the upcoming month. It's probably going to be a middle weight model (see voting on warpshadow).
To be up to speed I started building/modelling my venom cannon warrior. I don't exactly how bad-ass it will be in gaming terms but it should pack a nice punch: 2shots, 36", S7 ap4.
I wanted something special because contest models need something special. And I'm up for some green stuff practice, especially if I want to learn how to use it REALLY good.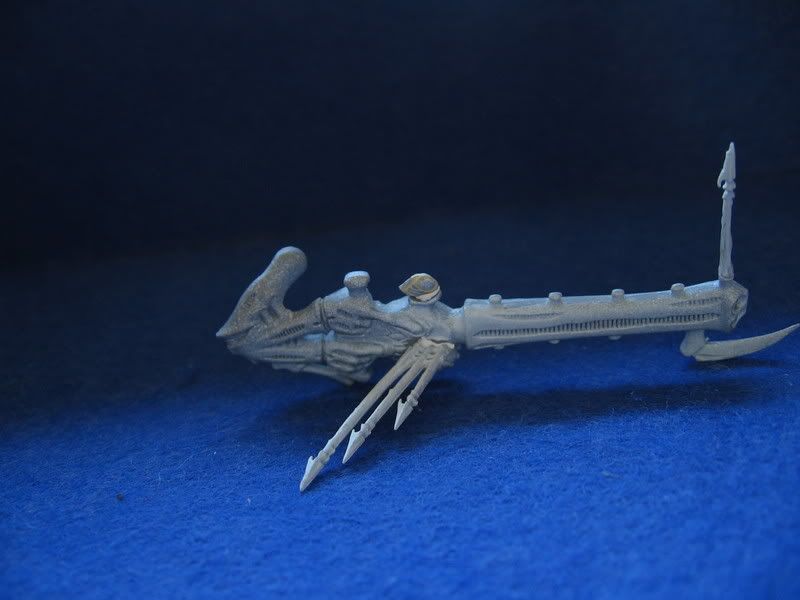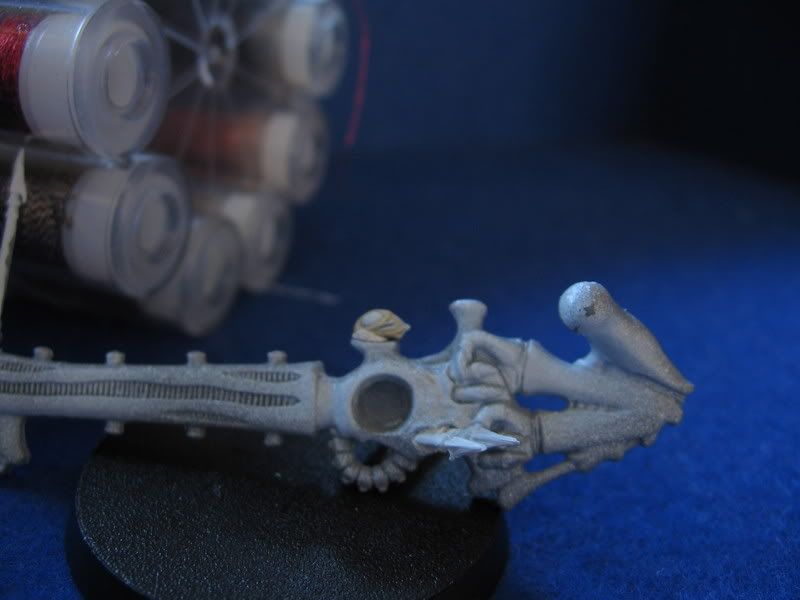 This is the venom cannon with thingies added to it to give it a Balistic skill 3 idea.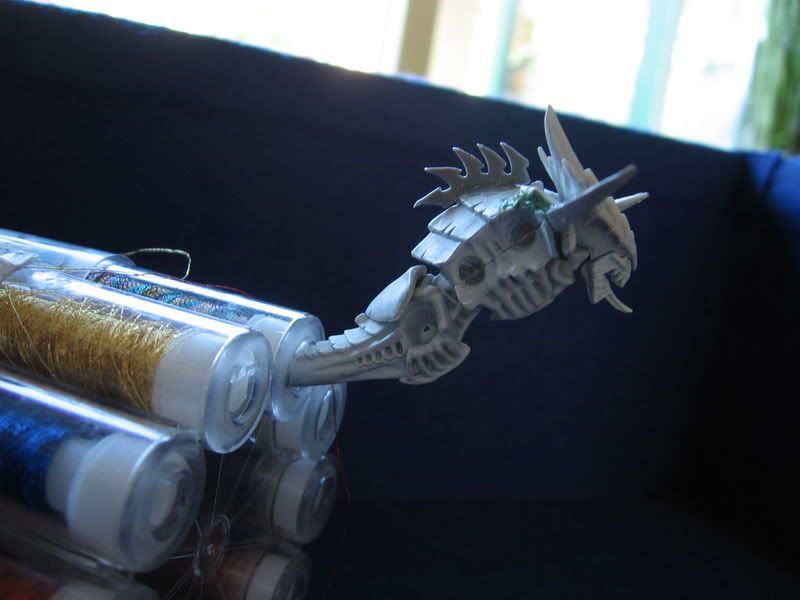 Here you see the extended carapace (shoulders and tail).
This one is very much WIP (work in progress).
Will try to update some more.