Spore Chimney
I've been searching for a bit (on warpshadow and on google) for people who made spore chimney's from scratch.
I couldn't find any pictures or tutorials so I decided I would just start trying to build one (or more) myself. I'm no modelling hero and I find even thinking about how to make this one hard enough so I just decided to start building.
--
I've borrowed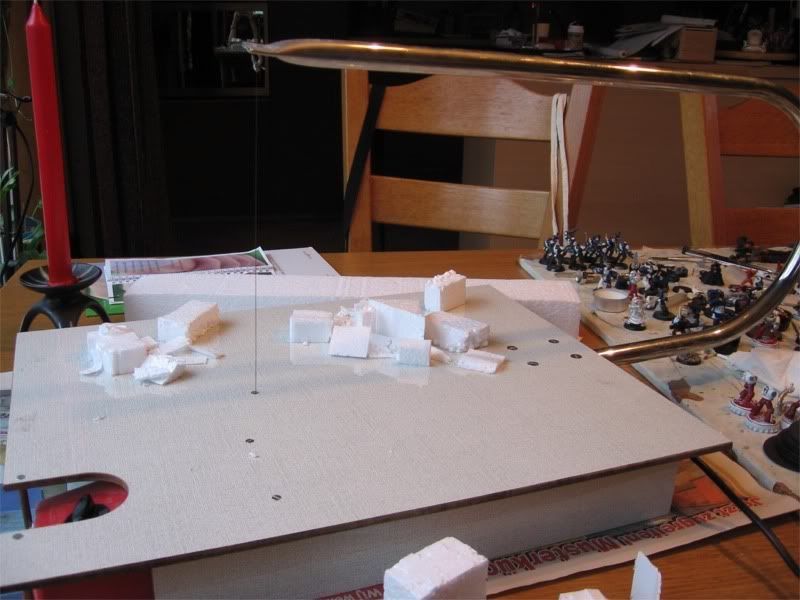 this gigantic polystyrene cutter (melter actually) from my dad's work to cut polystyrene blocks in the right shape.
You can get smaller versions of these cutters for modelling purposes or make a bigger one yourself with a power supply, a metal wire and something where you span the wire between (for instance the arc of a figure saw).
I looked at the pictures at the inside of the cover of the codex and on page 60 to get an idea how to build them.
this
is one from the Warstore).
I've decided to cut a polystyrene block into a narrow spire and add bended pieces of plastic card to it. But first to get the hang of it I started building a small version with only one block:
This one.
The problem is that you have to measure stuff for a spire(not every spire has to be the same of course) to fit the pieces of plastic card to it without getting pieces which stick out too much.
My first part wasn't exactly the shape I want the others to become, but satisfactory for the global idea (it actually looks like a piece of carapace).
Adding the bubbles and carapace points to it shouldn't be too much of a problem.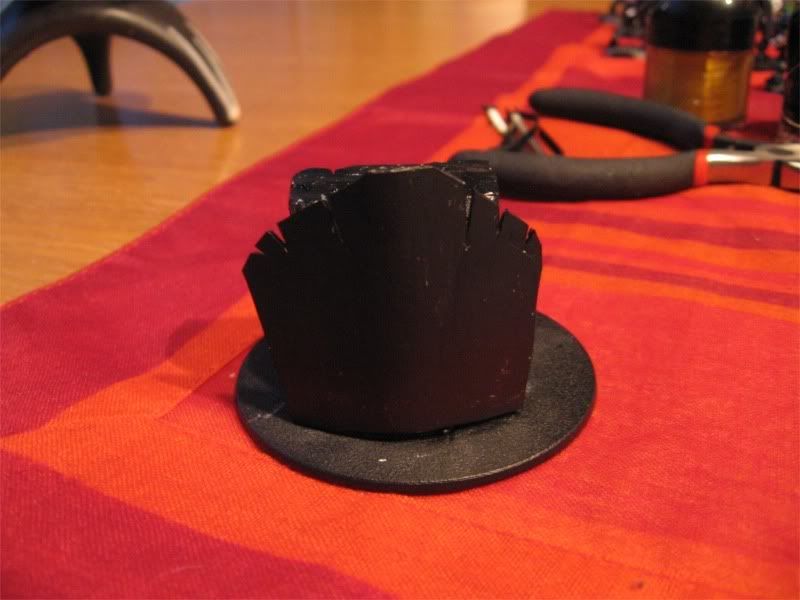 Base coated.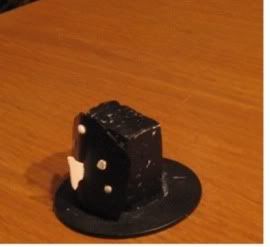 added stuff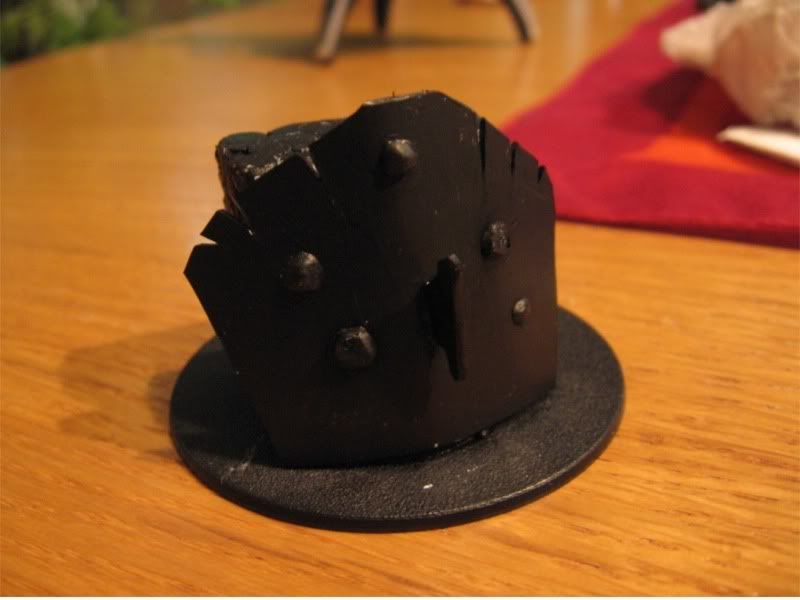 thing + pieces coated.
I'll update the blog as soon as I've finished this try out. I'll make a spire about 6 times as high eventually where the plasticcard is shaped a bit differently. But cutting out the plasticard happened to be quite easy so that shouldn't be a problem.