Food from across the globe
After deciding to send peppernuts across the globe Debbie send me this: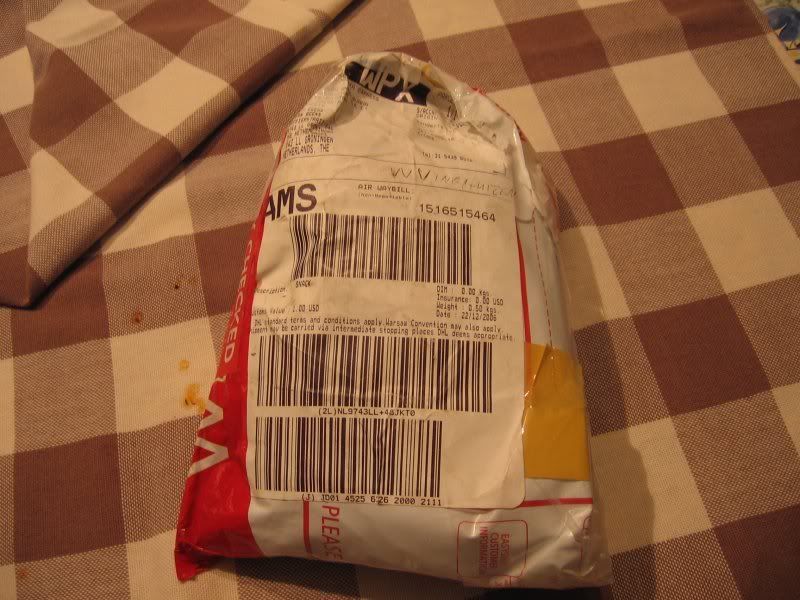 containing:
These had indeed a unique taste to them! I liked them very much!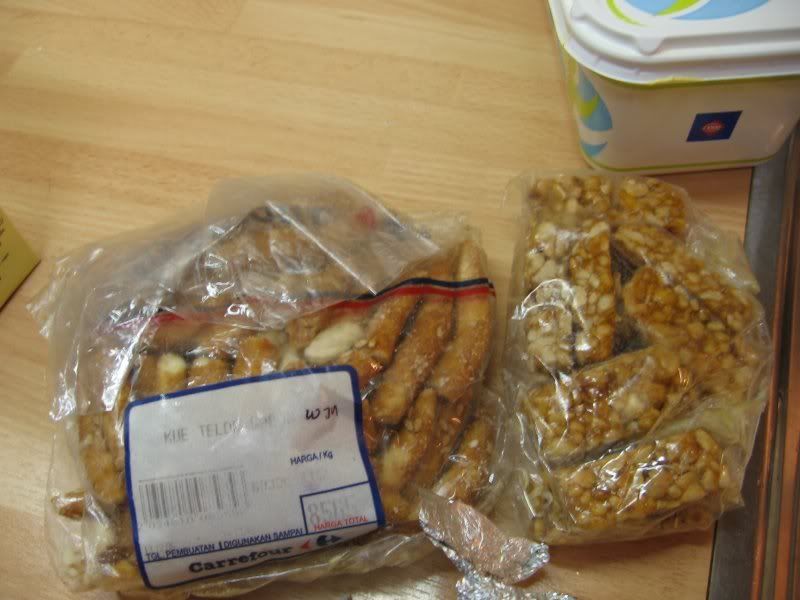 Haven't tasted the pretzel thingies cause I didn't know if they needed to be fried. But now I know that they don't need to be fried I'll try them soon :)
These bars looked like grainbars but I think they are made with peanuts and they were very very nice!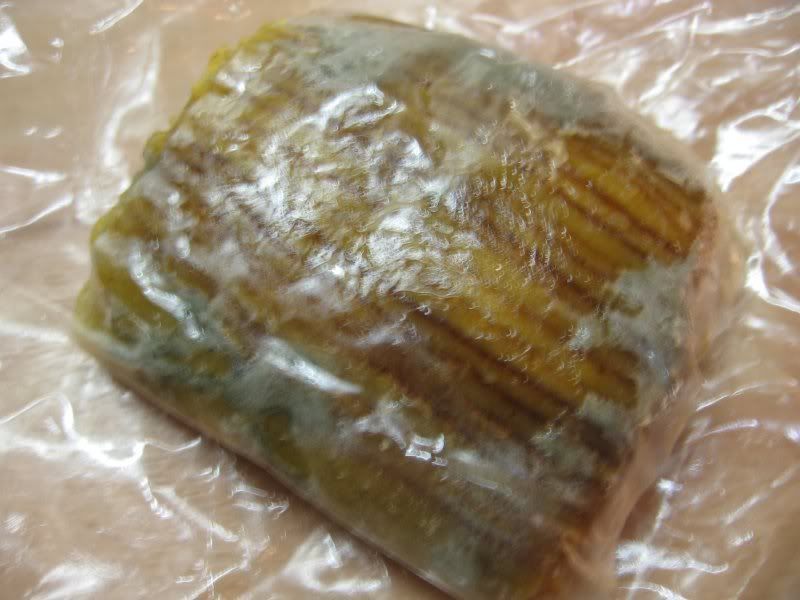 Alas this thing didn't make it in time. The green stuff looked too much like fungus and the smell coming from it made me decide to throw it away hehe.
I'll see if I can get my hands on this stuff somewhere in a store overhere.
I hope my package won't be crumbled too much when it arrives ;)