Pics or it didn't happen..
I know I promised to post a recipe for stuff..and I wíll..but I won't without the pics which haven't arrived yet (which means I have to ask my dad again tomorrow so he'll send them).
So as a nice filler just 2 nice photo's I've shot in December.
From the roof window of my parents'house in Veendam. It looked like something burned in the distance.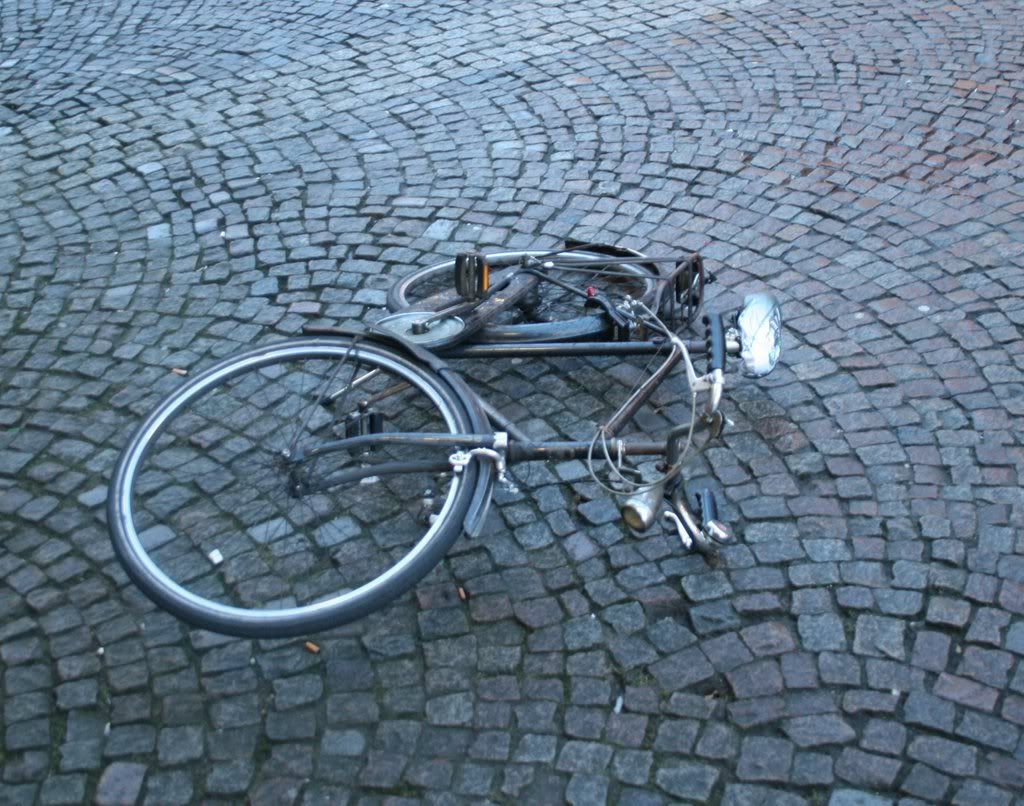 Just a random bike left behind on the square in front of my university, taken around 8.30 am on a saturday morning so I think someone walked home after a long night in town. Almost feels arty ;)