A recipe for 'pepernoten' / 'spicenuts'
First of all, I think I've said it before..but there's a difference between real
pepernoten
(peppernuts) and
kruidnoten
(spicenuts). Most people only eat kruidnoten but call them pepernoten nonetheless. This is a recipe for kruidnoten..which you guessed it..I always call pepernoten too. Confused already? Who cares, just eat them.
Ingredients:
- 200 grams self raising flour (this one's from a dictionary..so if it's wrong..ask)
- a little tip of salt (so really not much)
- 1,5 (eating)spoon of speculaas spices
- 100 grams of brown sugar
- 80 grams soft (margarine)butter (not molten!) Just leave it outside the fridge for an hour or so)
- 3 (eating) spoons of milk
Preparation:
Put all ingredients in a bowl, doesn't really matter in what order you do it (yes it's that simple).
It'll look a bit like below: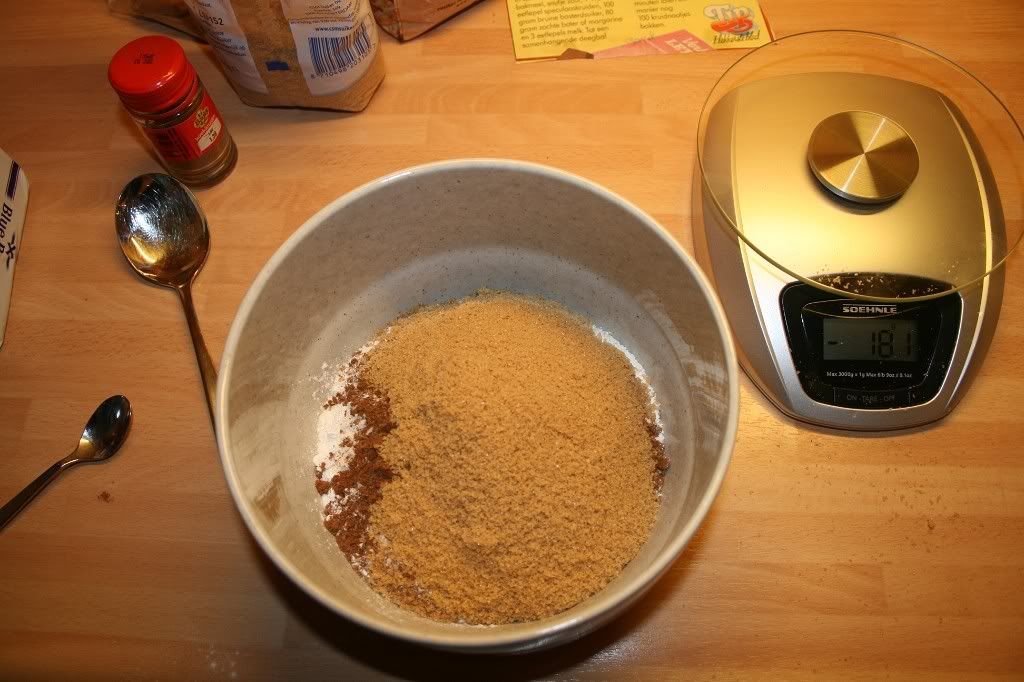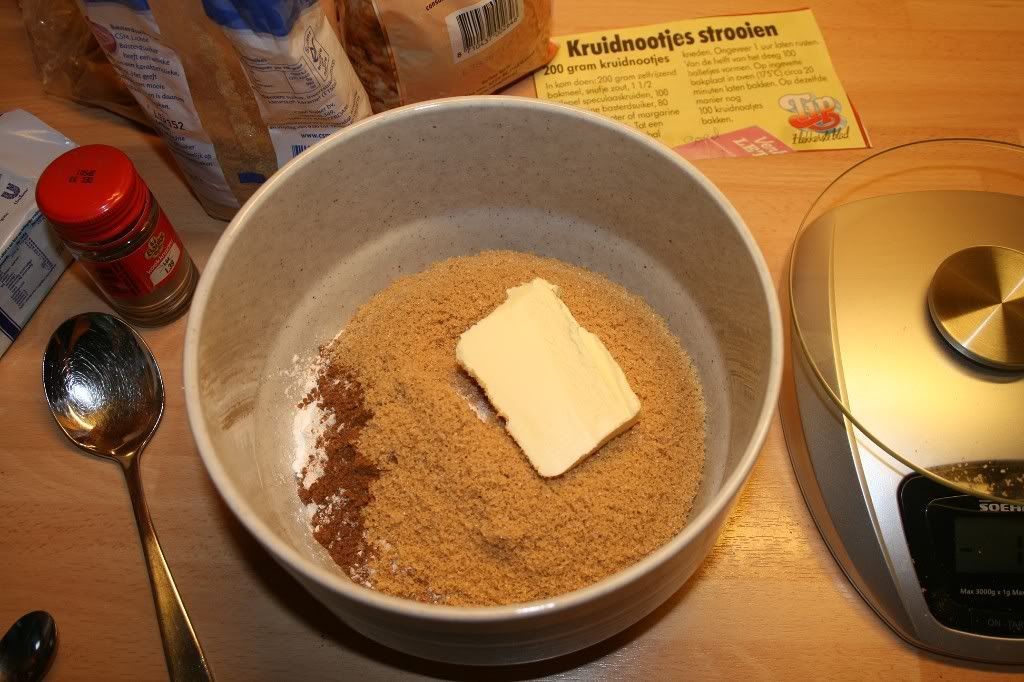 Mold this to a single big ball like (I didn't use enough butter, so it'll probably look better when you do it):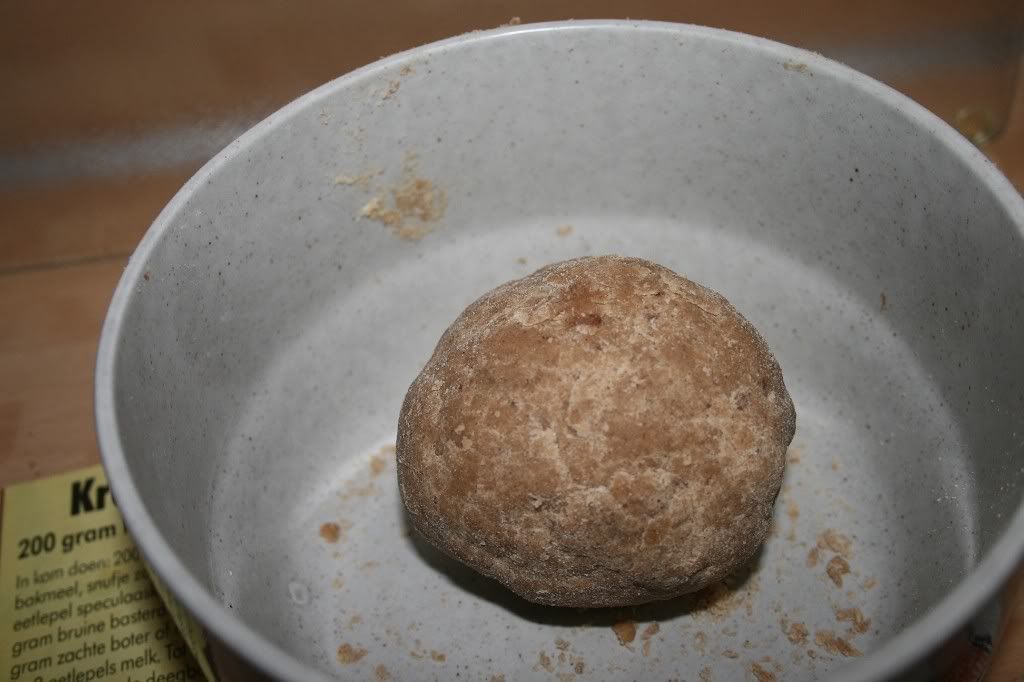 Let the ball rest for an hour. Now make small marble sized balls. Put them on a bakingplate with bakingpaper. Press them a bit so the bottom gets flattened a bit.
Pre-heat the oven at 175C and after that put the pepernoten in for 20 minutes:
Take the plate with pepernoten out and let them cool down a bit, YUMMY!!!-time: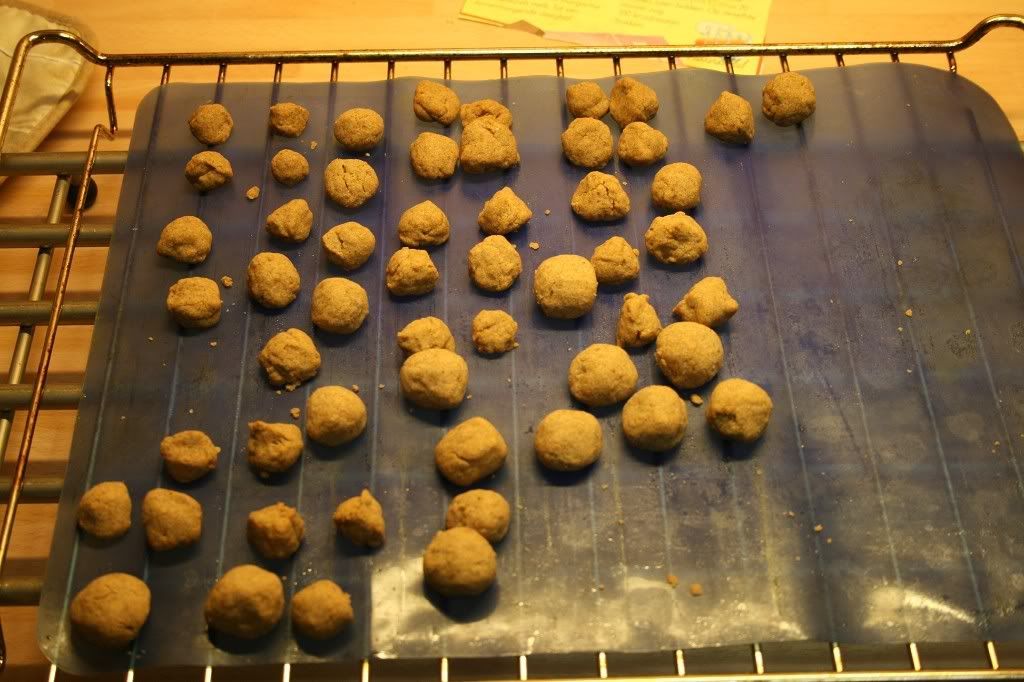 Labels: Food, kruidnoten, pepernoten, spicenuts