A Trygon has been gnawing at my time, really!
So what has been eating up time *pun intended*?
After around 4 months I've finally finished my biggest model yet, the Trygon (Prime)/Mawloc. I realized I didn't take a size comparison, so..it stands around 6" tall. Update, check
this
for comparison.
The problem with this model is that you can make 3 versions but they kinda want to make you buy 3 models for this. As most people know, these models are expensive enough as (around 39€ retail and 27€ via Maelstromgames.co.uk) is and don't get me started on time, therefore I compromised. They have parts for 2 jaws (mawloc and trygon/prime) and skull tops for all three. I had to get the top skull incl. skull base via e-bay and ordering another trygon where I sold the rest of the trygon. Next to that, the Mawloc has only very small claws and the Trygon/Prime has really big talons. Here I compromised by only using the big talons and leaving the small ones alone. They díd deliver all 3 different tails which I made interchangable with a pin which means the photo's sometimes have a Trygon Prime on it with a Mawloc tail.
Trygon Prime with Trygon tail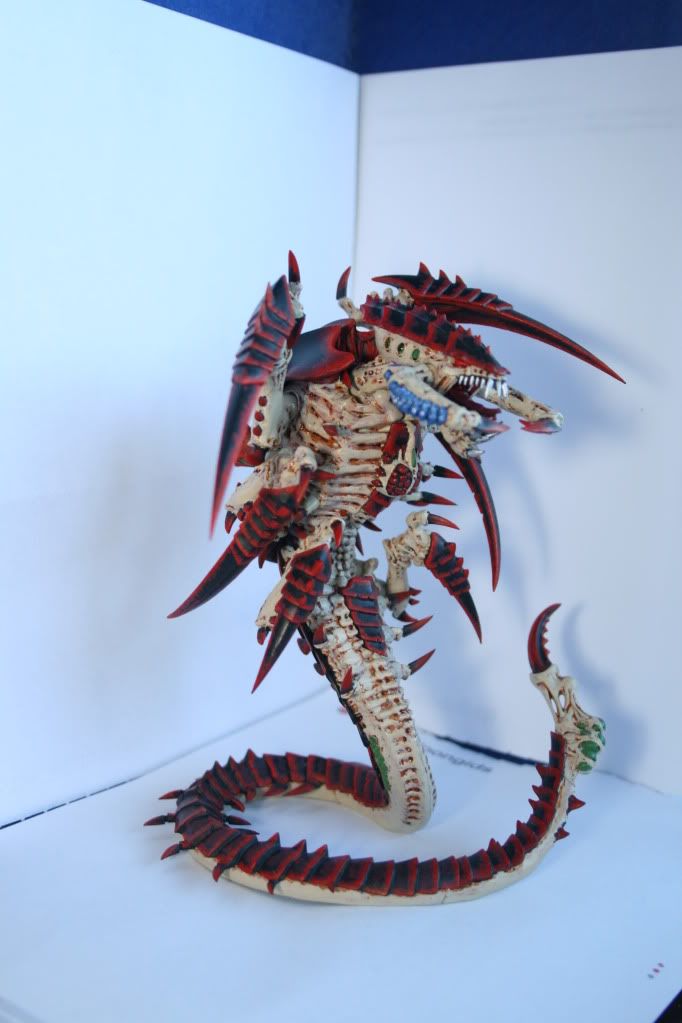 Trygon Prime with Prime tail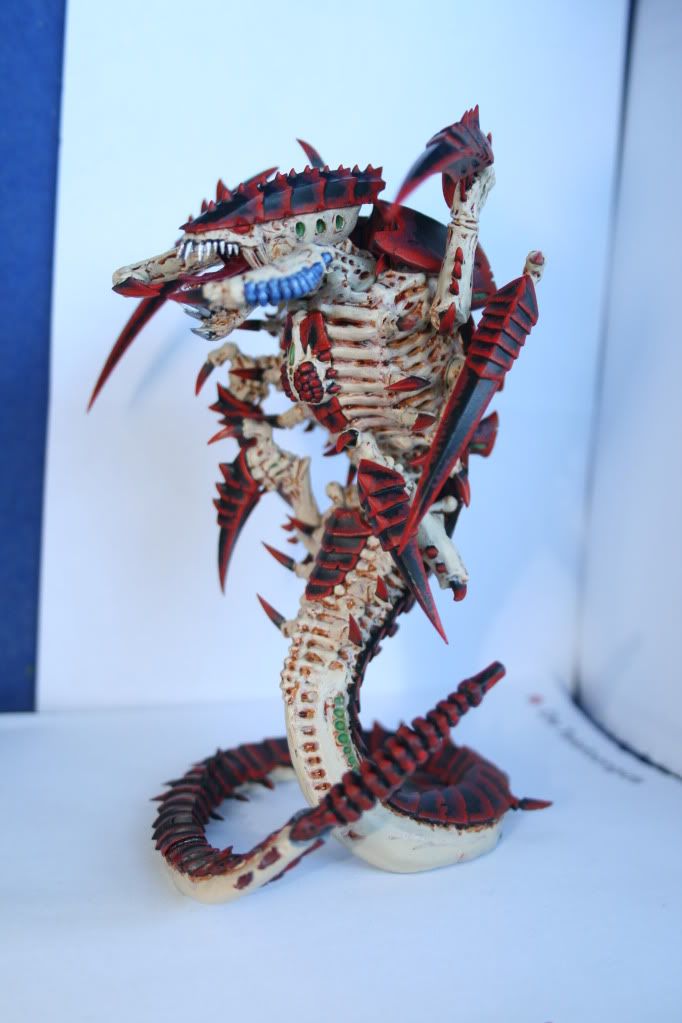 Trygon Prime from the back (Prime tail)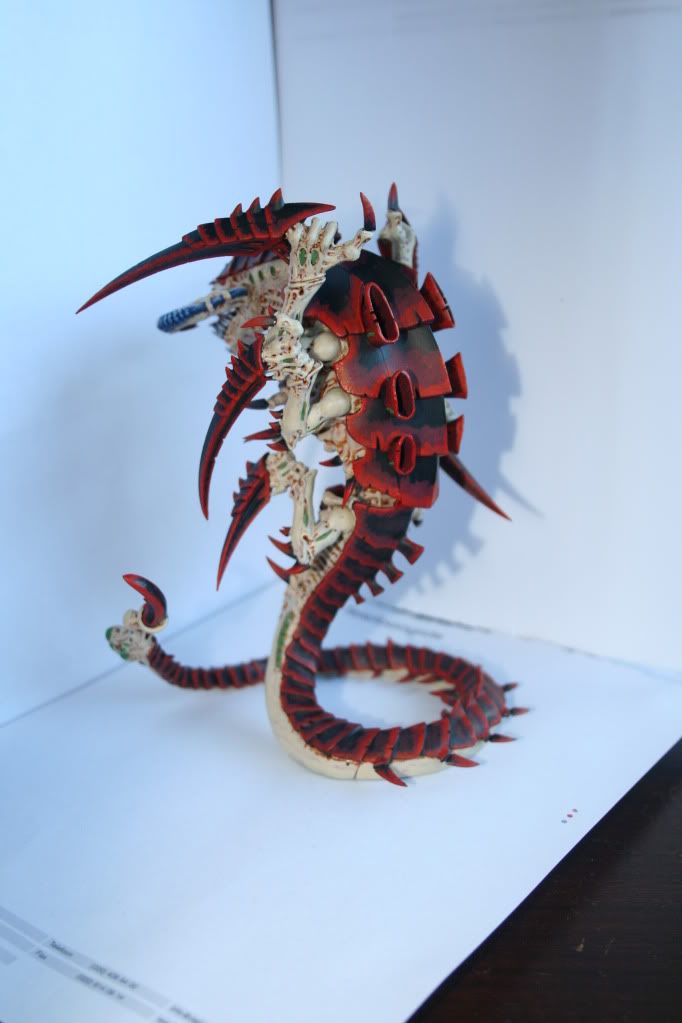 Mawloc - mawloc tail
Mawloc - mawloc tail
Mawloc tail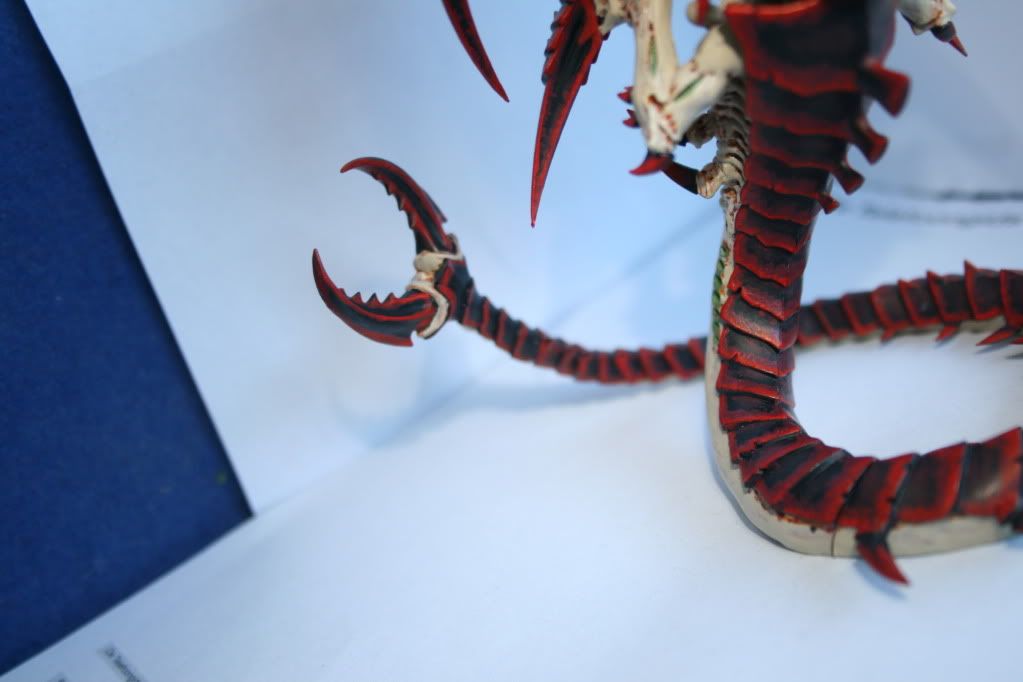 The model is done, the base is not. Normally I don't put in too much time in the base, but a large beast needs a decent base. This beast is able to dig underground and come up and I've tried theming the base around this. There's also an almost identical base that I'll use as a marker base. I'll post a decent base post when I'm done with that.