My 'backyard': thanks neighbours..
Some people like to throw things out of their window down to the street or in their backyard. I live in a flat where such people live. On a regular basis you hear a loud bang when someone decides to throw a sofa off the balcony of whatever floor (there are 9) or even more fun, a cupboard because it breaks apart and the crème de la crème would be an old crt-monitor.
It's not that I have a problem with the fact that they throw it down, as long as you check that there's nobody walking around headbutting whatever's coming down. Hell, I helped throw down a sofa only yesterday. But wé went down and put it in the right place to be picked up by the garbage disposal service. Most people however dón't. They leave the stuff for the owners of the flat to clean up, and so we have to pay more and more for them each year. Thanks neighbours.
Wide view at the moment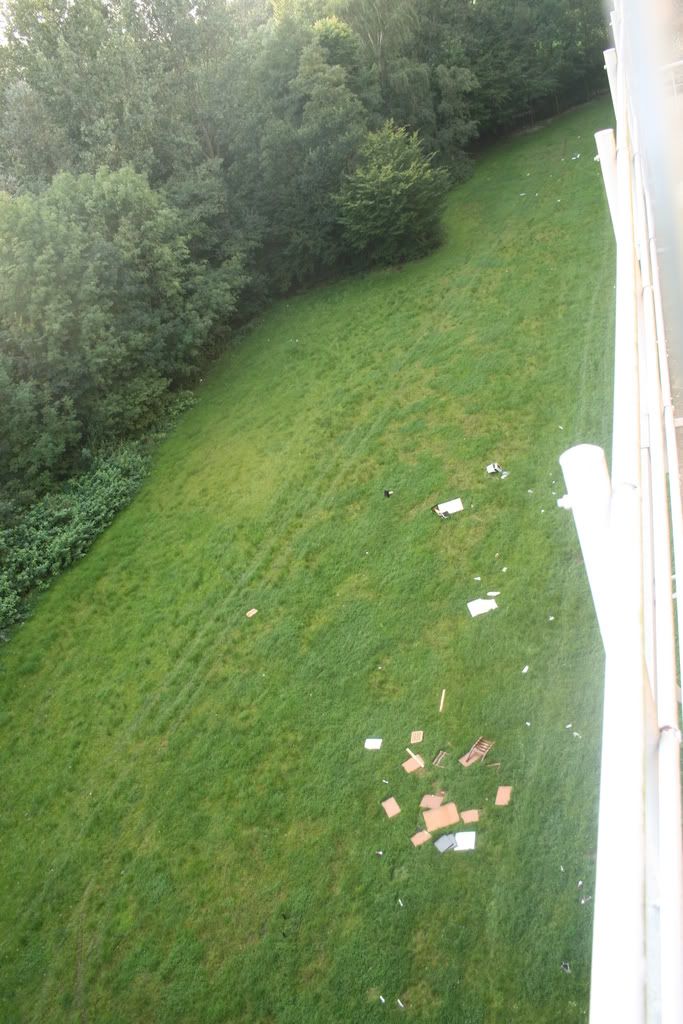 Close-up one (cupboards, oven plates, whatever)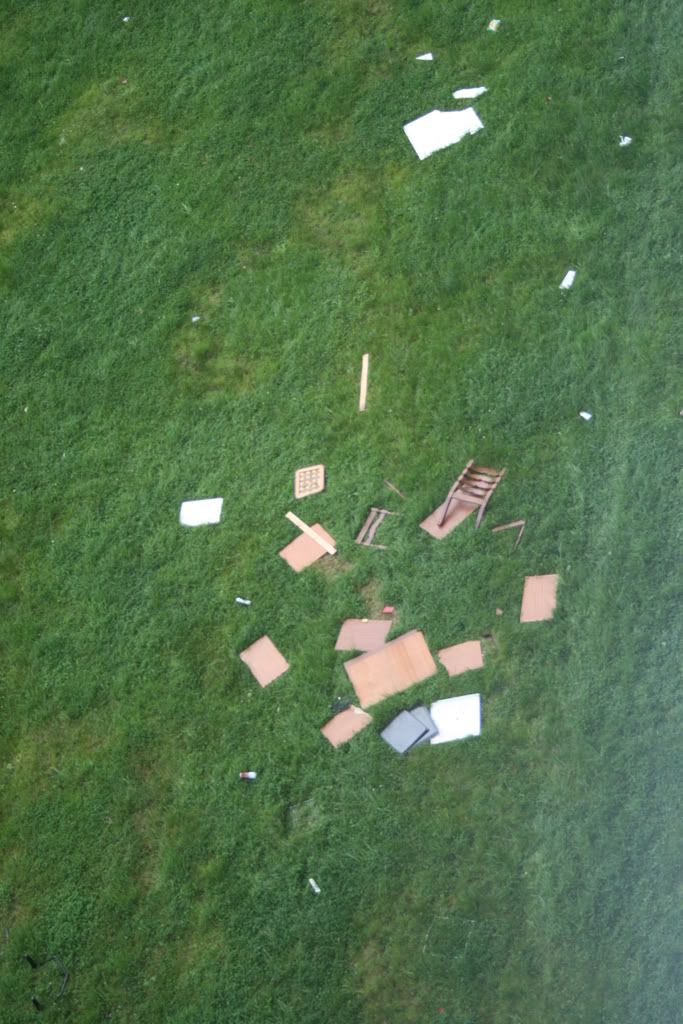 Close-up two (among other stuff, an imploded crt monitor)