Blue Öyster Cult in concert!
Last saturday (5 september!) I went to a Blue Öyster Cult concert in Zoetermeer and it was really really cool! There was a band warming us up that I never heard of (666 the nightmare) they were a Dutch band which played covers of great 80s rock tracks and performed really well, so I'd say youtube them and don't be scared by the way they dress up, all part of the act.
| | |
| --- | --- |
| | |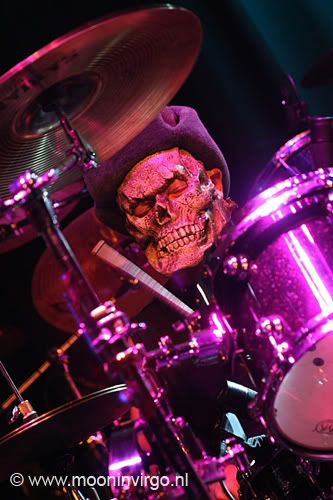 Around a quarter to ten the BOC themselves entered the stage and the whole crowd got excited. The band (although in a changing group) has been going at it for 40 years! As far as their fitness goes, they shouldn't have any trouble to add at least another 10 good years. Of course they played great hits like Don't fear the reaper, Burning for you and Then came the last days of May, but they also played a lot of other tracks. There was a 50 years+ guy next to me who completely broke the stereotype that you would've given him on the street (he looked like a major executive) and he just went completely crazy shouting and whistling. That was just awesome.
Eric Bloom & Buck Dharma:
Richie Castellano and the bassguitarist from Queen as a subsitute for the BOC bassplayer Rudy.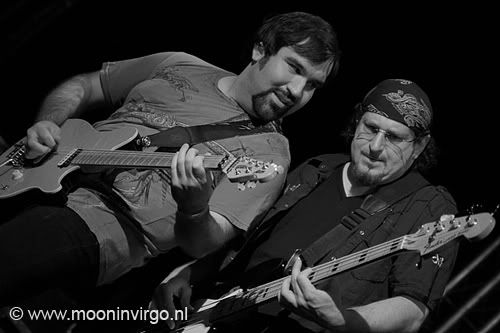 Eric Bloom telling us something important
He made these concentrated faces constantly, he would throw up his stick fetch it and just continue drumming like nothing happened, awesome.
The band:
Minor improvement points for the Merchandise stand: they only had 2 different t-shirts on sale and they didn't sell any cd's...would've been a smart move because the shirts sold like crazy (got one myself too).
Other small downside..I had to drive back home for 3,5 hours..well 3..but I took 2 breaks to prevent me falling asleep at the wheel..
The photo's above are all made by
Moon in Virgo
. Take a look either at my photobucket or her site (linked in name above) for all photo's. I'm still waiting for some photo's a guy would send to me, but this is what I ripped from the website of the
Cultuurboerderij
itself.