A quarter of a century of me
It's my 25th birthday today (23rd of february) but you probably guessed as much.
Because 25 somehow sounds like a monumental crossingpoint I decided to get candles for my pie! *and because they're cool and all that*.
And I didn't really buy this for my birthday but because I wanted one for some time (but it was hard to find a cool one) and because I thought I deserved it after passing my drivingtest *see earlier*. We put it together on saturday and yesterday I filled it with all the warhammer 40K minatures that I had here. I still need to put the lamps in, but it's a cool sight already: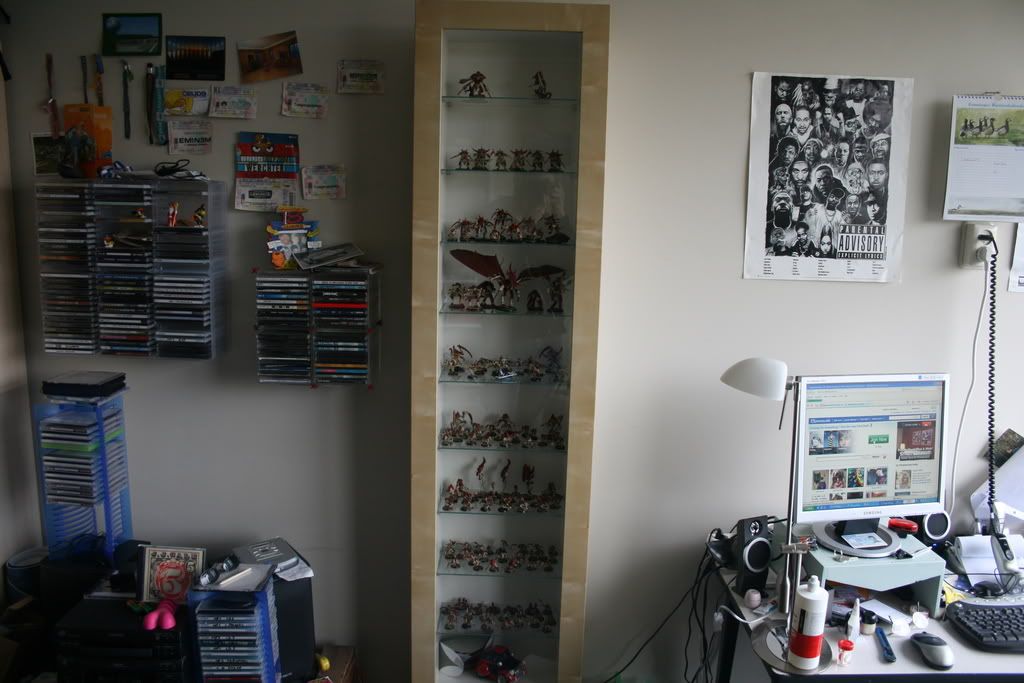 The picture also reveals what a junk my desk is at the moment..please ignore that.
I already had my party *involving too much beer of course* so today will be a bit boring I guess, some pie-eating and...ugh..work tonight!! Oh and spending some of the bookcoupons and money I got.