Stuff people throw out of the window pt 3?
I'm not sure if it's part 3, but it doesn't matter really, it could just as well be part 25 to me.
As some might know, I live in a flat filled with about 80-90% students or people who just finished their studies. The rest are a strange collection of young families and elderly people. The thing with students (yeah I know I'm one too) is that some think that because they are students they can thrash stuff and throw it out of the window and leave it there to rot just because no-one cares..
I care as much as far as to the point that it irritates me when someone throws a pc out of their window at 3AM or something or chairs or whatever. It wakes me up and instead of just throwing it away with the garbage it lies there waiting for someone (the flatowners possibly) to send a clean-up crew and take it away.
What it's all about: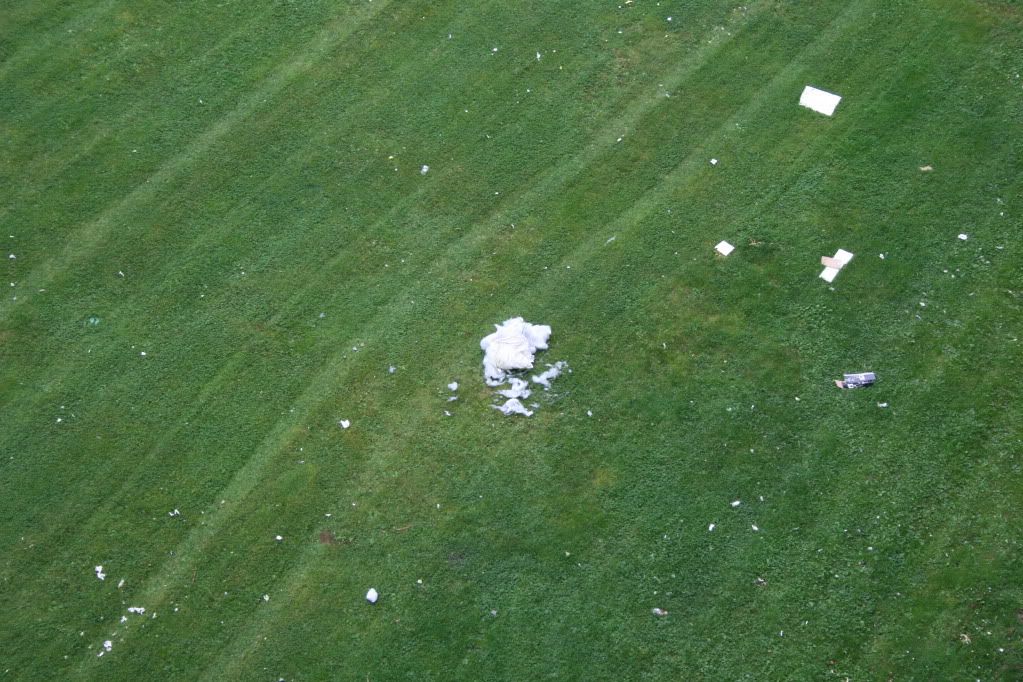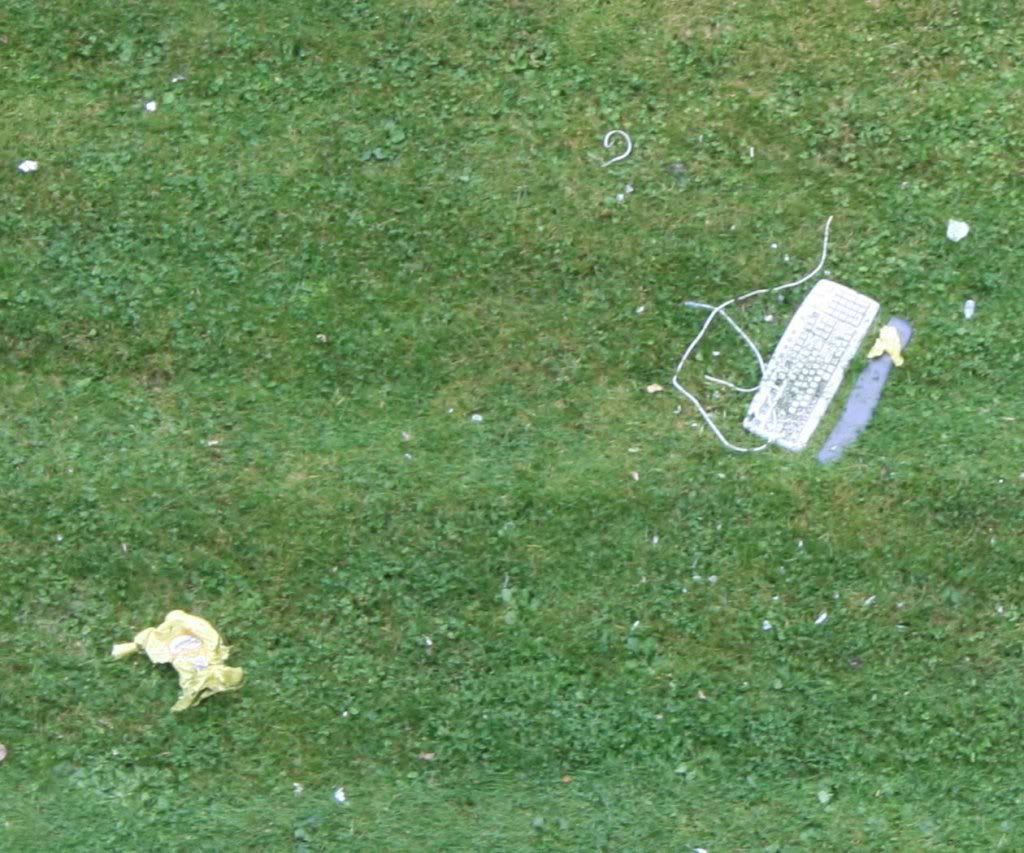 The guy in the lawnmower was happy to shred some stuff like the pillow and the keyboard.