Warrior with barbed strangler
I took a damn while building this one, but I'm fairly happy with it.
I only saw a couple of fine details on the photo's which will have to be touched up (e.g. the eye).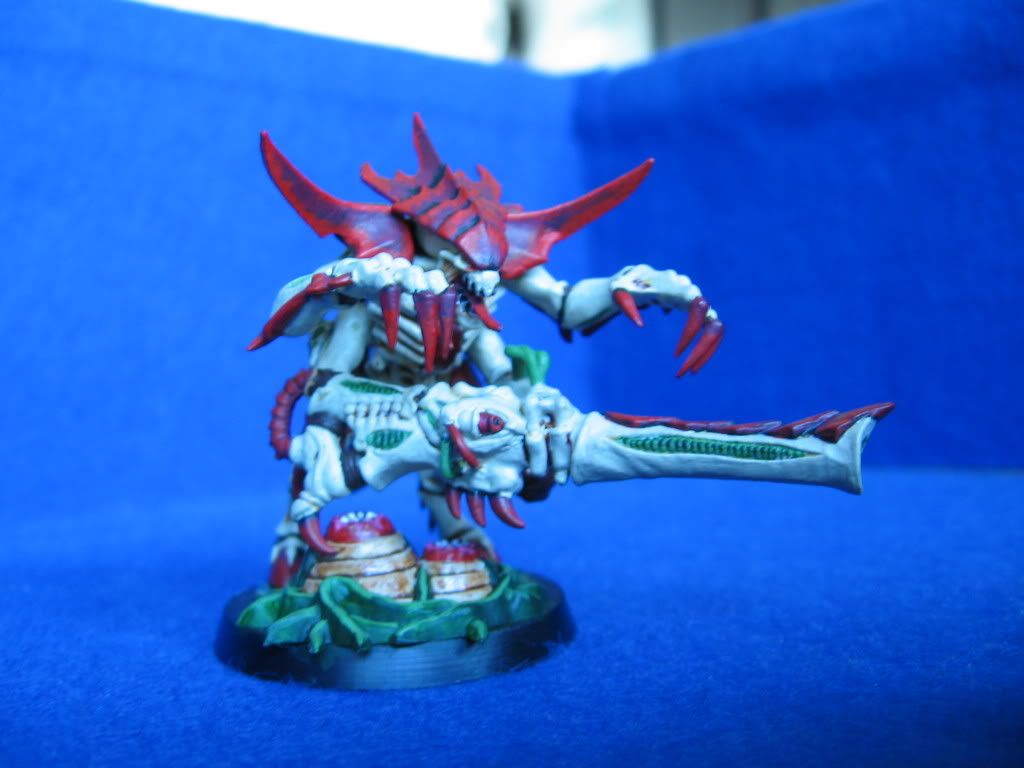 The plant comes from the genestealer sprue: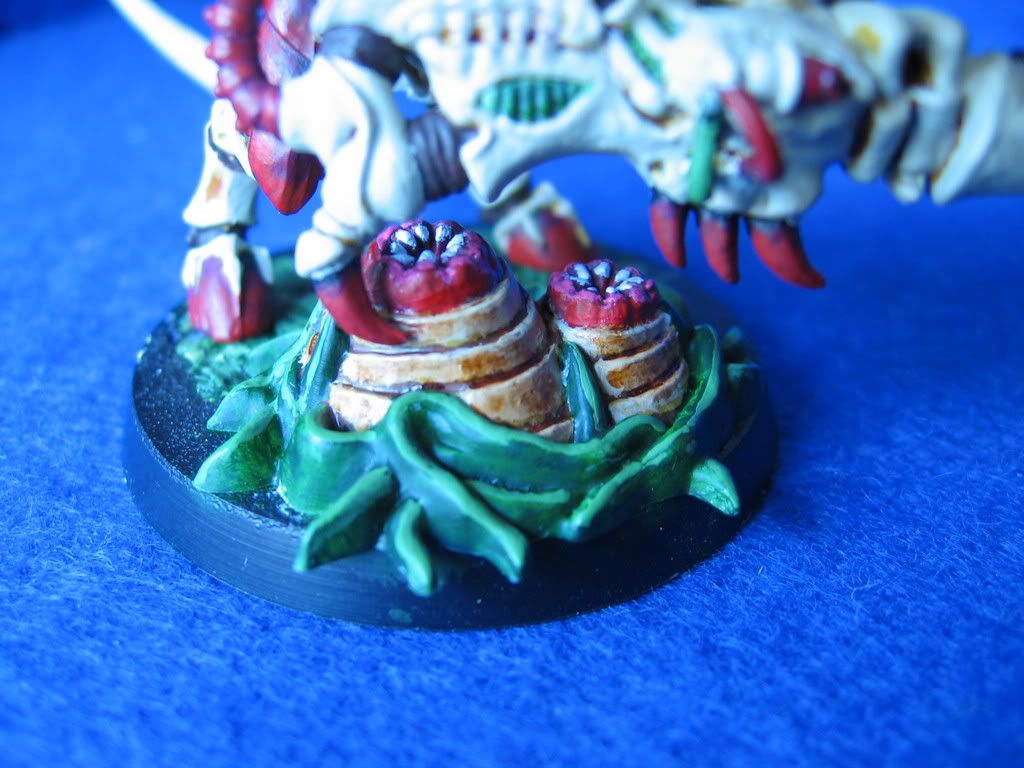 A final roar:
For the 40K players:
It's a warrior with a barbed strangler & rending claws. It has enhanced senses (the wires + biolaserthingie on the weapon) toxin sacs and carapace.
Hope to pie-plate enemies soon ;)