The Offspring @ Huntenpop
I went to see The Offspring at a small festival somewhere in the middle of ffing nowhere but it was worth the drive!
They did a couple of tracks from their new cd but the majority was old hits and about 90% of Americana *which ísn't a bad thing*.
I haven't checked closely but I wouldn't be surprised if I bounced in view in the vid below. There was a LOT of moshing going on including an enormous circle pit.
Some photo's that a friend of mine took: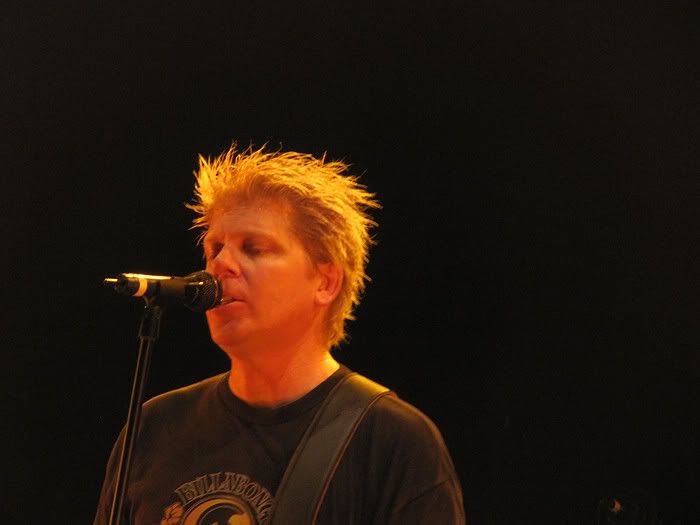 Yes that's me on screen there for those who recognize me :-)
The only bad things about the day were: there was not enough decent food, there was no food or drinks outside the festival *there were a bunch of hungry people waiting outside* and there was very very heavy rain on the way back.