Animal farm..or something
I've been taking care of the animals of my uncle & aunt *and their house* for the last week and because especially the youngest cat is an incredible attention whore..I didn't want to hold back some photo's.
There are 3 cats, but one of them is so incredibly shy, I didn't get to take a pic yet.
This red one is a bundle of joy, energy, stupidity..oh and claws if he feels like it.
And he tends to sleep alot on my shoulders.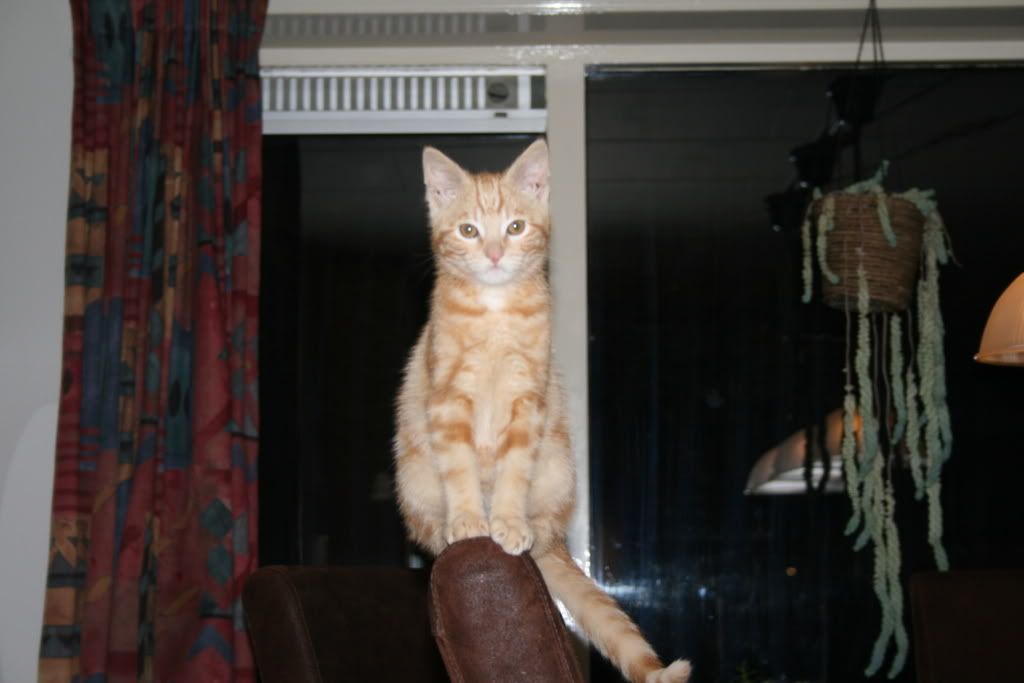 I've caught this one bumping into a wall, but I guess she grew tired of it. Next to that she can be a bit grumpy.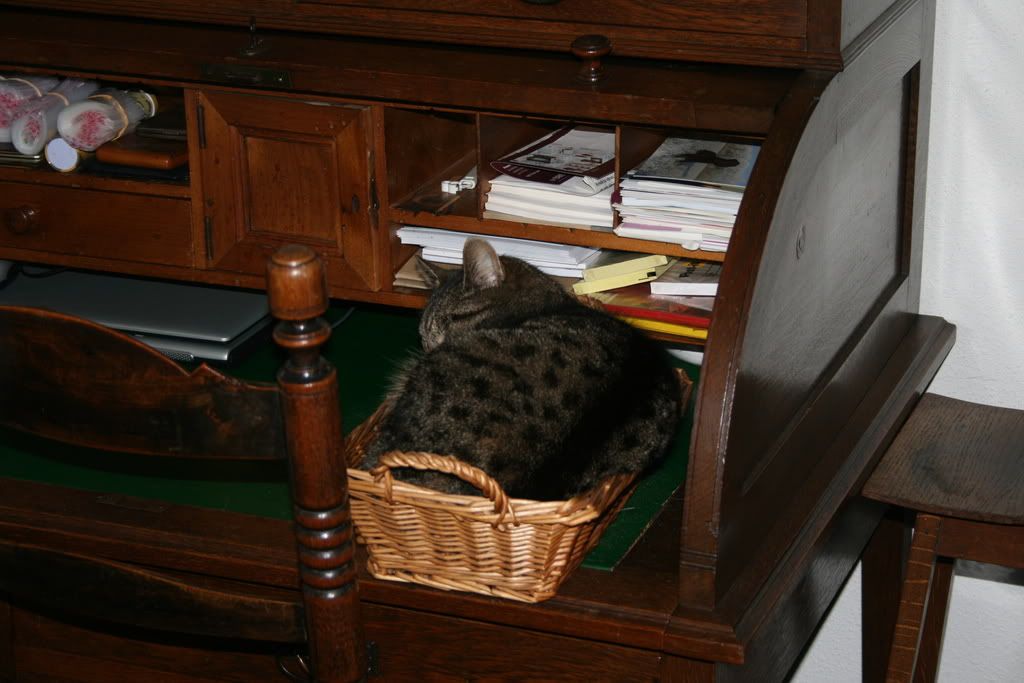 Oh and they've got chickens who bring me eggs :), well I've got to fetch em.
They've also got a bunch of fish, but I haven't taken a pic of them. I really should because there's a pirate fish..he's got only one eye ;)
Oh and check out this other rare animal, the Bulgarian Seahamster, that a friend and me sighted somewhere in Bulgaria *or so we'll make you believe*. The text is in Dutch so for the foreigners who suck at Dutch, just enjoy the paint images..erm..
photo's
, I said photo's!!