Scenery
As promised. I tried to get the digicam..and got it (borrowed again).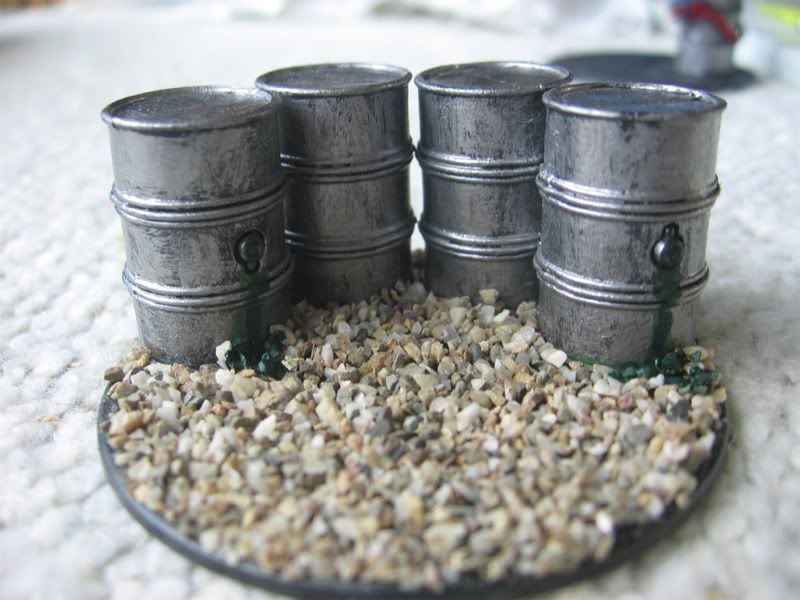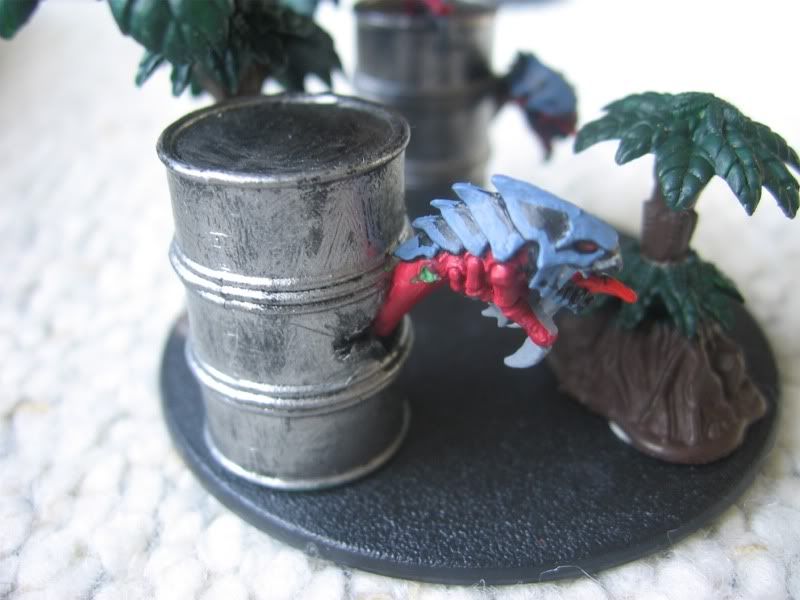 I also have a shot somewhere of a finished xxxxx blockade (no that's not a blockade of a porn site..just an x shaped road block). And a shot of the finished tanktrap scenery.
To conclude: the rippers aren't completely done. And as for moldlines on the barrels..well those barrels were put together ages ago and should've been removed then. I just repainted them.
All in all I hope you like the scenery. It looks a hell of a lot better on the table top than some random stuff. I intend to put more painted GW trees on 80mm bases (Chris ..if you need a couple of 80mm bases..just ask) and make a small forest that doesn't fall over.