Genestealer
I've had this one (and the rest of his/her whatever..sq) for quite some time..but only started painting them a week or 2-3 back. I don't exactly know how much time I put in it, but at this rate, I've got one done every 2 weeks..which is far too slow.
But I think work will be done faster now. Oh and about the little plant on the base..my brother's got the right paint for that atm..so I'll finish that later.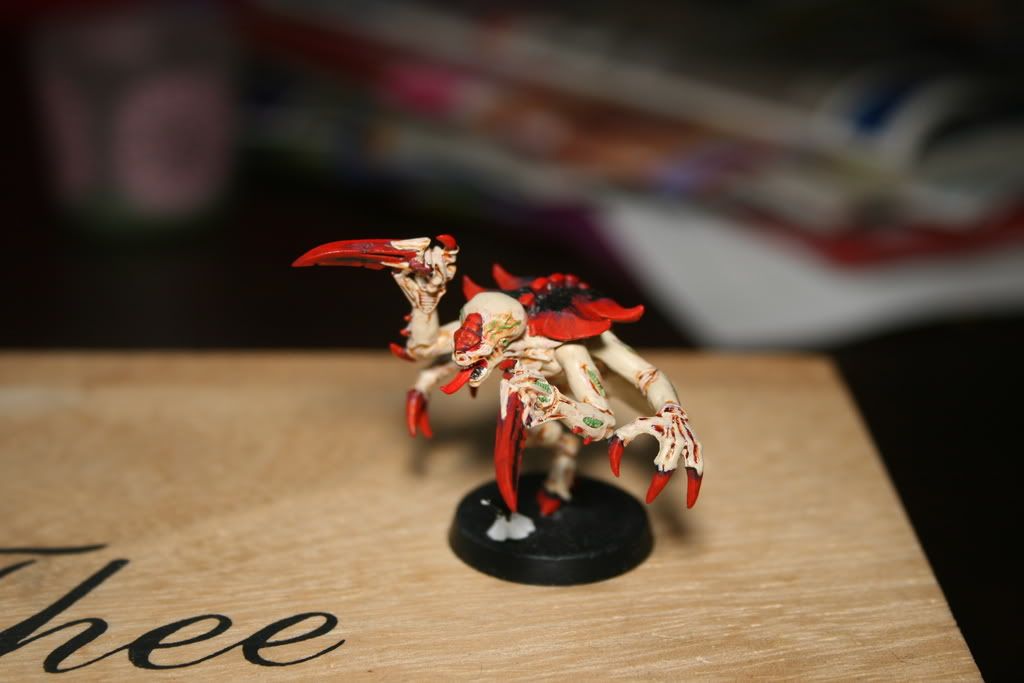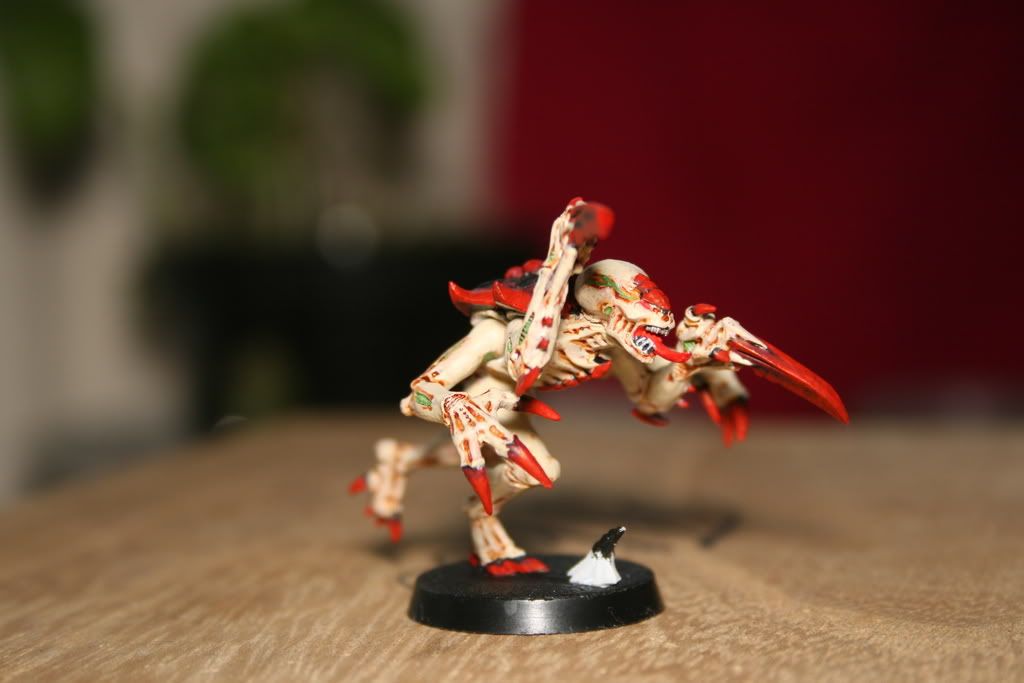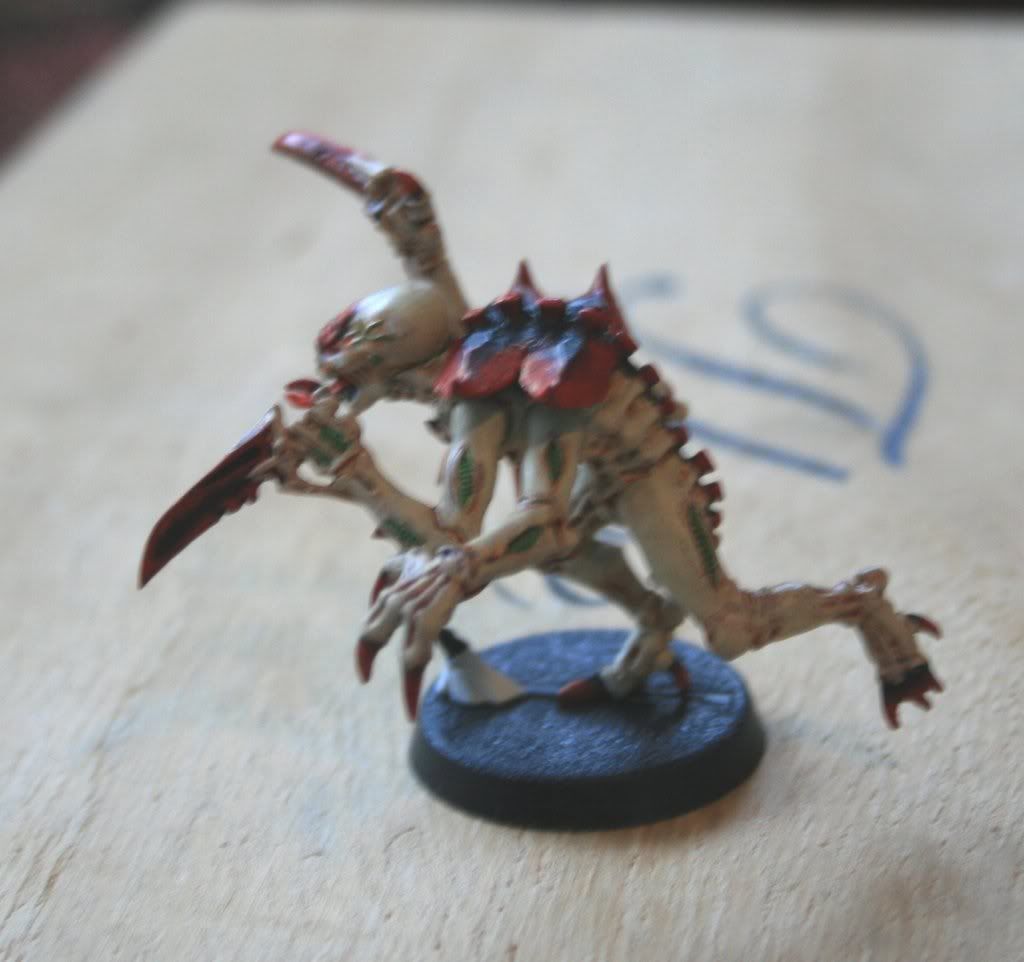 *40K jargon*: I've equiped them with carapace just before 5th ed came out, and then they changed the way rending works..which to put it bluntly..SUCKS! I played one game (can you say proxy) with them and found that it's cheaper and better to get them talons so I was happy that I wasn't finished modelling on them by far. So people just have to see past the carapace now most of the time.
Labels: 5th ed, Genestealer